ABOUT US
Our History
Family owned and operated since 1973 - Wine and Cake Hobbies began as Virginia Winemaker,
Supply (at Chesapeake Blvd/Little Creek Rd), selling only wine making equipment & ingredients
(founder, Jim Eversole's hobby). Within two years, Jim's wife, AnnaBelle, joined the
business and started selling supplies in cake decorating and candy making and offered classes, as well.
In 1976, the store relocated to the current location. Over the years, home brewing was legalized in VA &
added to the product offerings. In 2018, the Beverage Making Department was expanded into the "annex wing".
At present, we are "Women Owned" and run by three generations plus extended family members
and co-workers that handle the day to day operations.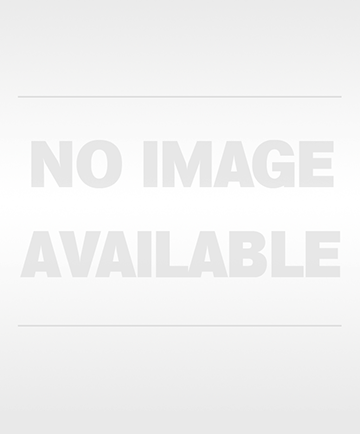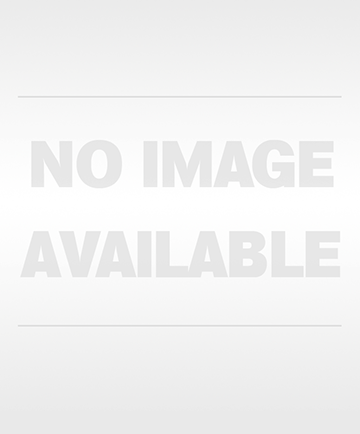 Jim & AnnaBelle
INVENTORY
---
CAKE, CANDY, COOKIE MAKING
~Candy Oils, cake and baking flavors & emulsions, specialty ingredients
~Tools & bench equipment for any baking or confectionery medium
~Metal and silicone baking pans (including adult novelty), parchment paper, silpats, cooling racks
~Cake decorations in plastic and edible, wedding cake tops, hundreds of ready-made icing flowers
~Cake stands for sale or rent, cake fountains, cake stairs, pillars, separator plates, cupcake stands
~Pre-made icings: royal cookie, buttercream, frozen whipped + pre-colored buttercream
~Bakery boxes clear showcakes, cake boards, paper doilies
~Cupcake pans, a large variety of baking cups, carriers plus flavor injector pipettes
~Cookie cutters galore (including adult), boxes & bags for packaging, tools
~Chocolate molds (including adult), hard candy molds, silicone molds for gummies & edibles
~Pure chocolate, chocolate coatings for dipping/molding, chocolate for fountains
~Clear cello & poly bags, candy boxes, sucker sticks, candy foil wrappers, paper candy cups
~Candy apple sticks, boxes, bling wrap, cake pop molds & sticks, strawberry flavor pipettes + packaging
KITCHEN TOOLS & GADGETS
~Garnishing tools for fruits & veggies, scrubbers, choppers, slicers, skewers
~Shakers, sifters, pourers, measuring tools, funnels, whisks, bowls, mortar & pestle
~Seafood shuckers, mallets, peelers, knives, baking shells, butter warmers
~Egg and muffin rings, ramekins, grinders, graters, mashers, batter pourer
~Ice cream scoops, spades, ice picks, tongs, buckets, honey dispensers
~Baker's twine, timers, thermometers, chef hats, aprons, food scales, basters
~Pizza stones, pans, peels, wheels & bench cutters, handheld blenders
~Canning: straining bags, funnels, lifters, scoops, cheesecloth, wrench
FOOD SERVICE & DISPOSABLE CONTAINERS
~Aluminum steam pans, sterno, trays, platters, serving fork & spoon, tongs, scoops
~Food handler gloves, hair nets, reusable & disposable aprons & chef hats, tasting spoons
~Disposable cutlery packets, plastic/paper condiment cups, to-go cups, lids, straws, cup carriers
~Chinese food pails, deli & soup containers, hinged meal trays, white bakery bags, popcorn bags
~Paper deli/bakery sheets, hot dog trays/bags, hamburger or sandwich bags/trays, banana boats
~French fry trays/bags, snow cone cups & syrups, cotton candy sugar & paper cones, pretzel bags
~Parfait cups, to-go containers, paper lunch/meal boxes, sushi trays/lids, fancy toothpicks
~NEW plastic juice bottles & dairy jugs with tamper seal caps
HOME BEVERAGE MAKING
Beer, Wine, Cider, Mead, Distilling & Soda:
~Beginner starter kits for beer, wine, mead, cider, kombucha
~Cleansers, sanitizers, additives, clarifiers, testing, hydrometers, thermometers
~Herbs, spices, sugars, oaking, specialty ingredients, flavorings, liqueur flavoring
~Grains, liquid & dry malts, flakes, adjuncts, hops, dry & liquid yeast, concentrates
~All-grain equipment, kettles, burners, hardware, mashing & sparging, chillers
~Fermenters, conicals, buckets, carboys, jugs, stainless brewbuckets
~Kegging parts, towers, taps, psi line, regulators, faucets, gaskets, kegs, jockey boxes
~Siphoning, filtering, straining bags, dry hopping
~Magnetic stir plates, erlenmeyer flasks, aeration, oxidation, yeast starters
~Fruit presses, grain mills, scales, airlocks, stoppers, bungs, tapered corks
~Glass beer bottles & caps, growlers, cappers, bottle fillers, labels
~Glass wine & champagne bottles, glass jugs, corks & screw caps, labels, seals, corkers
~Glass bar top liquor bottles, closures, glass hot sauce bottles
~Bartending shakers, strainers, pourers, corkscrews, cocktail stirrers & picks, shooter cups
~NEW! plastic juice bottles & dairy jugs with tamper seal caps
CHEESE, KOMBUCHA & VINEGAR MAKING
~Rennet, cheesecloth, dairy thermometers, paper, slicers, acid testing
~Scoby, red or white mother of vinegars, pH testing
A DASH OF BRIDAL & PARTY
We offer wedding cake toppers, and a select variety of bridal accessories, balloons, party decorations,
candies, seasonal and holiday decorations, birthday and baby shower supplies.
---
SERVICES WE OFFER AT OUR SHOP
---
Custom napkins & ribbons printed on premises
Custom edible images for cakes made on site
Rentals: beverage fountains, chafing dishes, cake & cupcake stands
FREE Grain milling
Decorator's Buttercream Icing made FRESH on Site
Always FREE Consultation in ANY department
We ship daily directly from our shop
In-STORE pick-up for customers on the go!
GOVERNMENT purchases and GOVERNMENT Quotes
---
OUR SCHOOL
---
Classes are taught year-round in our large, full-sized classroom
Register for a class to learn about Cake Decorating, Candy Making,
Wine or Beer Making, and we teach children's classes, too!
For more info, check out our SCHOOL PAGE.
---
10% OFF ON TUESDAYS!!
---
Any local or national homebrew club members, culinary students WITH I.D., Senior
Citizens (60+) WITH I.D., Military (Active - Retired - Dependent) WITH I.D.,
Cannot combine with any other offer, promo or discount.
---