ABOUT US
OUR STORY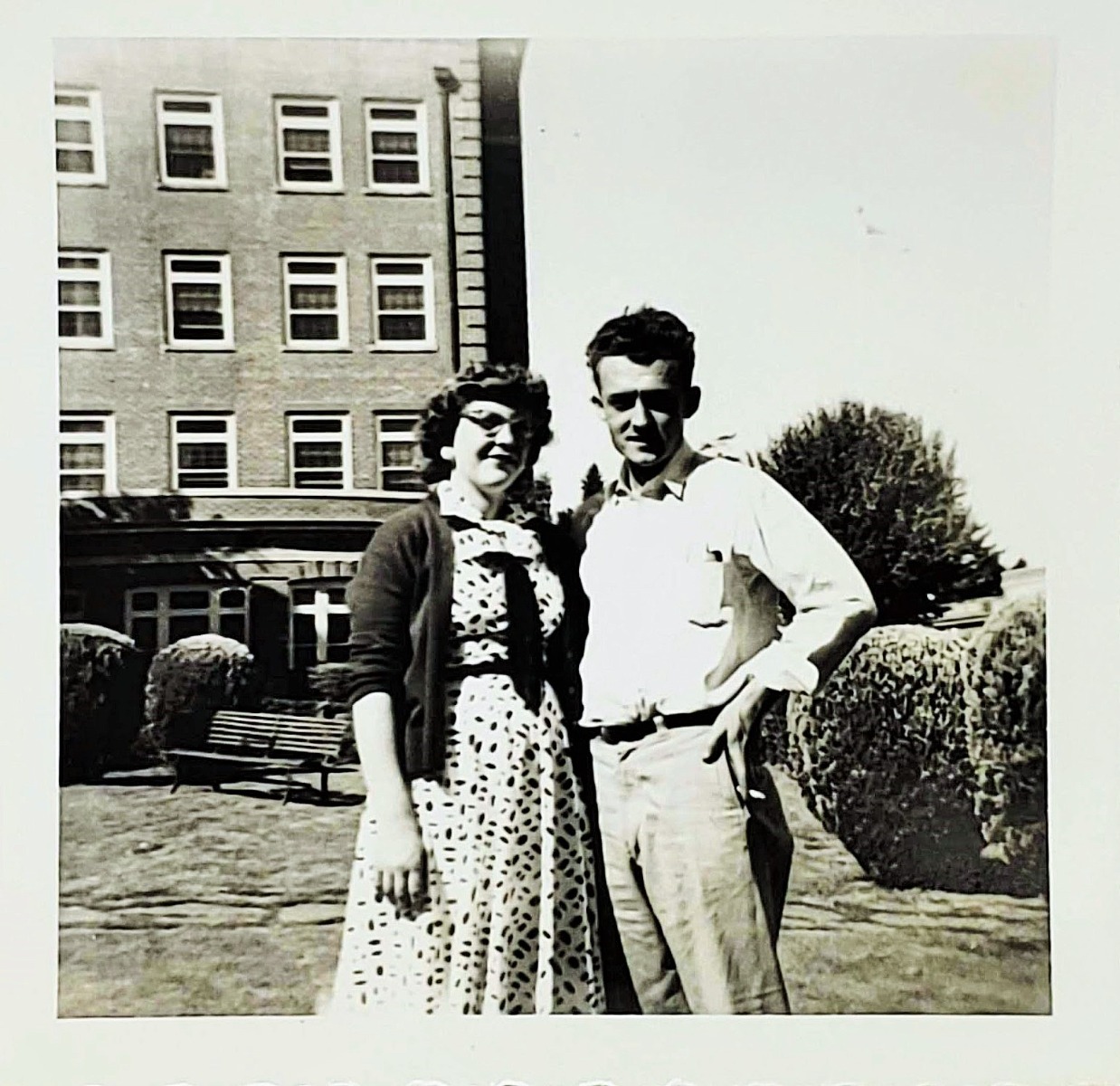 While they were stationed in Europe during the early 1970's, AnnaBelle bought
her husband (Jim) a home wine making kit. He enjoyed the hobby so much that in 1973,
Jim founded Virginia Winemaker Supply in Norfolk on Chesapeake Blvd. There, he operated the
shop each evening after his day shift for the US Navy. Within two years, AnnaBelle
joined the business by adding inventory of cake and candy making supplies.
In addition to helping in the shop, AnnaBelle began teaching classes. In 1976, Jim and AnnaBelle
relocated the shop to its larger and current retail space on Tidewater Drive.
Once Home Beer Making was legalized in Virginia, it was also added to the product inventory.
In 2018, the Beverage Department outgrew its little corner of the building. Therefore, it
was moved and expanded to the "Annex Wing", where it continues to flourish. At present, we remain
Family Owned and Operated by three generations, as well as Women Owned.
INVENTORY
CAKE, CANDY, COOKIE MAKING
Candy Oils, cake and baking flavors & emulsions, specialty ingredients
Tools & bench equipment for any baking or confectionery medium
Metal and silicone baking pans (including adult novelty), parchment paper, silpats, cooling racks
Cake decorations in plastic and edible, wedding cake tops, hundreds of ready-made icing flowers
Cake stands, cake fountains, cake stairs, pillars, separator plates, cupcake stands
Pre-made icings: royal cookie, buttercream, frozen whipped, and pre-colored buttercream
Bakery boxes clear showcakes, cake boards, paper doilies
Cupcake pans, paper or foil baking cups, boxes, containers, carriers, and pipettes
Cookie cutters galore (including adult), boxes & bags for packaging, tools
Chocolate molds (including adult), hard candy molds, silicone molds for gummies & edibles
Pure chocolate, chocolate coatings for dipping/molding, chocolate for fountains
Clear cello & poly bags, candy boxes, sucker sticks, candy foil wrappers, paper candy cups
Candy apple sticks, boxes, bling wrap, cake pop molds & sticks, injector pipettes, and packaging
Readymade candies for buffets, favors or party tables
KITCHEN TOOLS AND GADGETS
Garnishing tools for fruits & veggies, scrubbers, choppers, slicers, skewers
Shakers, sifters, pourers, measuring tools, funnels, whisks, bowls, mortar & pestle
Seafood shuckers, mallets, peelers, knives, baking shells, butter warmers
Egg and muffin rings, ramekins, grinders, graters, mashers, batter pourer
Ice cream scoops, spades, ice picks, tongs, buckets, honey dispensers
Baker's twine, timers, thermometers, chef hats, aprons, food scales, basters
Pizza stones, pans, peels, wheels & bench cutters, handheld blenders
Canning: straining bags, funnels, lifters, scoops, cheesecloth, wrench
FOOD SERVICE & PACKAGING
Aluminum steam pans, chafing racks, sterno, trays, platters, serving fork & spoon, tongs, scoops
Food handler gloves, hair nets, reusable & disposable aprons & chef hats, tasting spoons
Disposable cutlery packets, plastic/paper condiment cups, to-go cups, lids, straws, cup carriers
Chinese food pails, deli & soup containers, hinged meal trays, white bakery bags, popcorn bags
Paper deli/bakery sheets, hot dog trays/bags, hamburger or sandwich bags/trays, banana boats
French fry trays/bags, snow cone cups & syrups, cotton candy sugar & paper cones, pretzel bags
Parfait cups, to-go containers, paper lunch/meal boxes, sushi trays/lids, fancy toothpicks
Plastic P.E.T. juice bottles, jugs, disposable flasks, mini sample bottles
HOME BEVERAGE MAKING
Beginner starter kits for beer, wine, mead, cider, kombucha
Cleansers, sanitizers, additives, clarifiers, testing, hydrometers, thermometers
Herbs, spices, sugars, oaking, specialty ingredients, flavorings, liqueur flavoring
Grains, liquid & dry malts, flakes, adjuncts, hops, dry or liquid yeast, concentrates
All-grain equipment, kettles, burners, hardware, mashing 'n' sparging, chillers
Fermenters, conicals, buckets, carboys, jugs, stainless brew buckets
Kegging parts, towers, taps, psi line, regulators, faucets, kegerators, kegs
Siphoning, filtering, straining bags, dry hopping
Magnetic stir plates, Erlenmeyer flasks, aeration, oxidation, yeast starters
Fruit presses, grain mills, scales, airlocks, stoppers, bungs, tapered corks
Glass beer bottles & caps, growlers, cappers, bottle fillers, labels
Glass wine & champagne bottles, glass jugs, corks & screw caps, labels, seals, corkers
Glass bar top liquor bottles, closures, glass hot sauce bottles
BAR SUPPLIES
Bartending shakers, strainers, pourers, tools, cocktail stirrers, picks, shooter cups
Plastic P.E.T. juice bottles, jugs, disposable flasks, mini sample bottles
KOMBUCHA AND VINEGAR MAKING
Scoby, ingredients, equipment kits, books, and tea leaves
Red, white, rice, malt, and apple cider mother of vinegar cultures, books
SERVICES
Custom edible images for cakes
FREE Grain milling
FRESH Decorator's Buttercream Icing
Always FREE Consultation in ANY department
We ship domestically
In-STORE pick-up for customers on the go
GOVERNMENT purchases and quotes
OUR SCHOOL
Classes are taught Mid-September through Early June in our private classroom
We teach adults (age 14+) and children (age 7+)
DoD Culinary Specialist Cake Decorating available upon request
For more info, check out our SCHOOL PAGE
10% OFF TUESDAYS
Local or National Homebrew Club with Current Member I.D.
Culinary Student with Current School I.D.
Senior Citizen (60+) with I.D.
U.S. Military (Active - Retired - Dependent) with I.D.
(Discount cannot be combined with any other offer, promo, or discount)
Wine & Cake MAKER'S REWARDS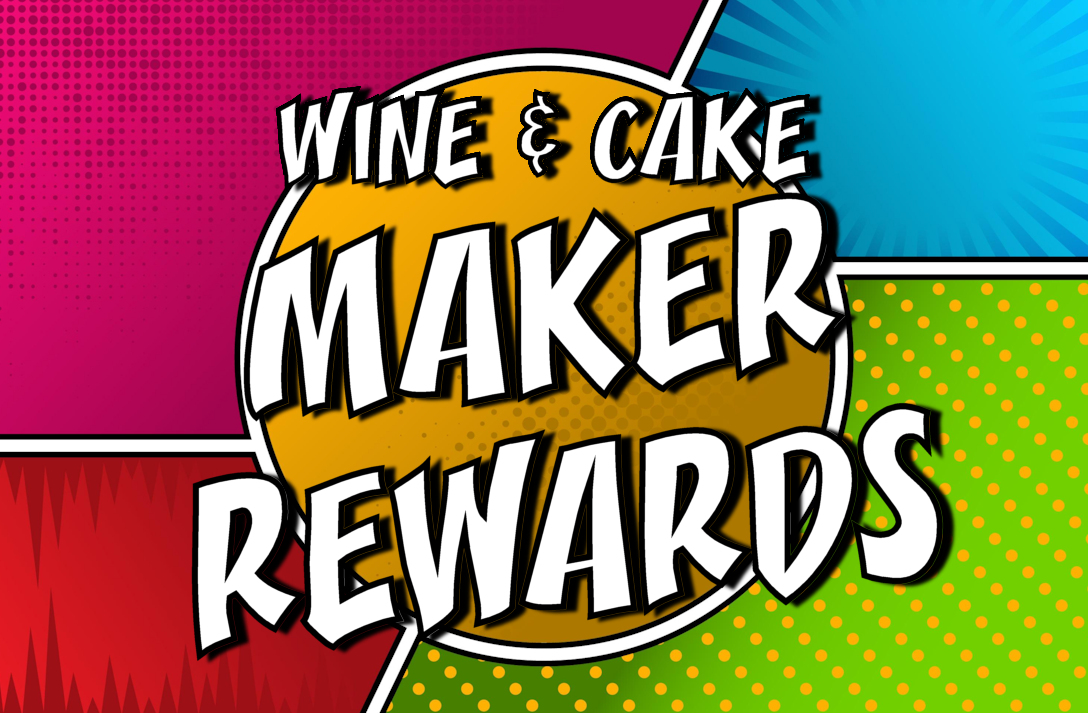 Loyalty Rewards Program - Earn points with each purchase
Every $1 spent = 1 point earned (before tax) - 1 Point = $0.01
Not redeemable towards tax, misc. charges, shipping
Cannot be combined with other discounts, promos, offers, etc.
Ok to redeem towards Gift Card and items "on sale"
Max amount redeemable per business day: $50.00
Full Details, Terms & Conditions: MAKERS REWARDS